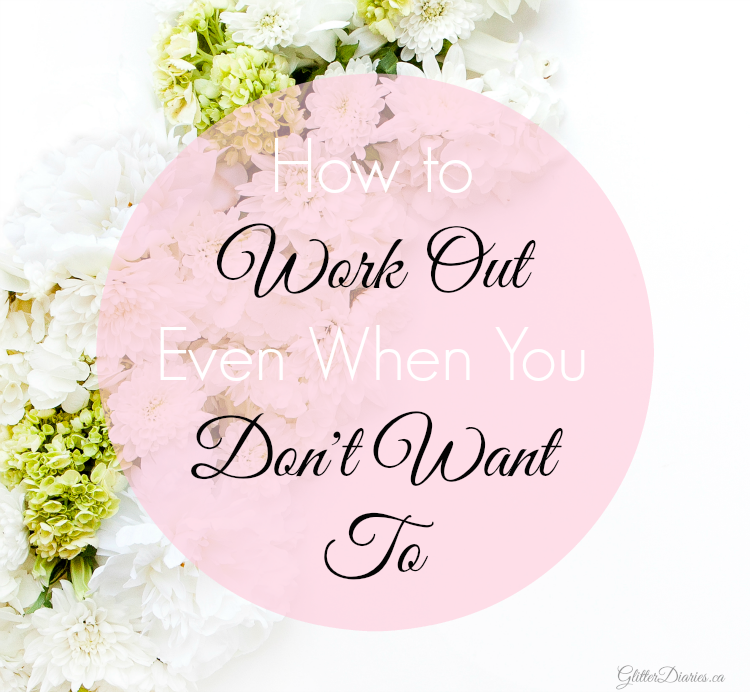 Hi Glitter Babes!
A while ago I had a series called Health & Fitness Friday. I was pretty passionate about health and fitness back then and then things changed.I got a bit of a health scare and then the downturn began and I was working out less frequently and eating junk food to help with my mood. I gained some weight back, which I'm not proud of in the slightest, and that made me feel even more unmotivated to do anything about it.
Unfortunately, advancements in technology haven't made it as far yet to have something do the exercising for you while you relax on the couch, so, for now, it's all up to us. We can make all of the excuses in the world but it won't change how we feel about ourselves. Here are my tips on how to work out when you don't want to.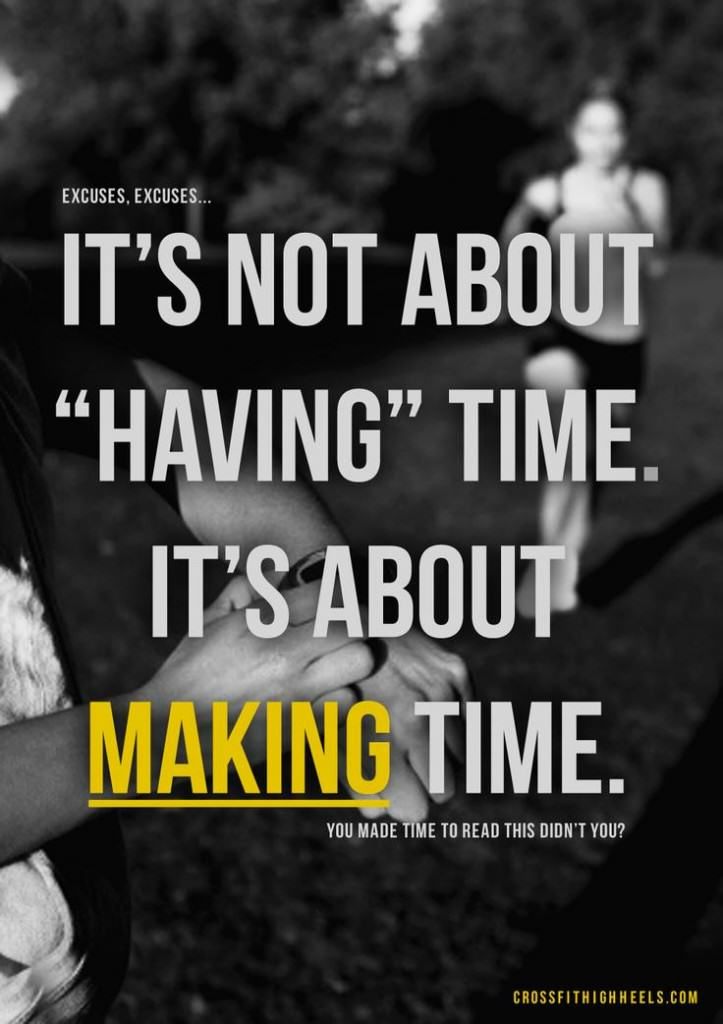 image via.
How To Work Out When You Don't Want To
I'm currently doing the 21 Day Fix Extreme workout program where the instructor, Autumn Calabrese shares a lot of motivational quotes before every workout and they're pretty amazing and always get me thinking about who and what motivates me. Since we're nearing the end of January and a lot of us (myself included) are probably still struggling at getting out of bed to work out, or getting it done whenever the time is available to us, so here are the tips that help me get up and get at it no matter how I'm feeling.
#1 – Keep What Motivates You Close By: Whether it's a daily mantra or a picture of a celebrity or someone you admire, if whenever you look at it, it gives you that jolt of motivation to not give up on yourself, then you HAVE to keep it close to you in a spot where you will always see it. I have a ton of motivational quotes beside my bed that always catch my eye when I wake up and reading them keeps things into perspective and helps me remember why I'm doing this in the first place.
#2 – Get Enough Sleep: I cannot tell you how many times I've used the excuse "But I'm too tired" on myself in the mornings when my alarm wakes me up to work out at 5am, so get rid of that excuse by making sure you get enough sleep. Keep the distractions out of sight when you're settling into bed and try to consistently go to bed at the same time every night. Lack of a good sleep routine always catches up to you and even if you think you don't need much to get by, you WILL need it to get yourself into better shape.
#3 – Avoid Burning Out: When you get started, it's easy to have high expectations for how often you plan to work out but limit those expectations by working with goals that you CAN accomplish. If you're only able to work out twice a week and want to bump it up, try 3 times a week and then graduate slowly from there. Also, it's important to work with what works for you and follow that. If you're not a morning person, there's no point in pushing yourself to become one and just focus on working out in the evening.
#4 – Take it One Pound at a Time: I'd love to lose 30lbs but thinking of that big number is only going to get you down. Break that huge goal into several mini goals and just take it, literally, one pound at a time. Don't have expectations of losing 100lbs in a month and just focus on small goals that are achievable. And when you do a weigh in (which should be done at least every week), you can focus on looking for that 1 pound of weight loss rather than several pounds.
#5 – Make It Fun: Make a plan and make it fun is something that always helps me out. I am big into following a schedule and if that schedule involves a lot of fun and challenging exercise routines, I get even more invested in it. Also, buying new workout shoes and clothes always excites me as well. Think about what would excite you and motivate you to work out and try to incorporate it. Whether it's buying some new workout equipment to use or a new workout DVD, it's worth it if it gives you that extra push.
****
I hope these tips help any of you guys going through the same thing. There's no time like the present and we do, after all, still have 5 solid months until bikini season! So, take it one day, one step and one pound at a time and please tweet me or message me your plans for how you're going to start working out and keep at it. And remember, if you skip a workout you are skipping the opportunity to improve yourself. So let's get to it!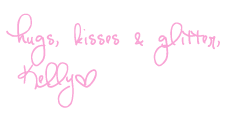 This is an excerpt from the article How To Work Out When You Don't Want To which originally appeared on http://glitterdiaries.ca/.