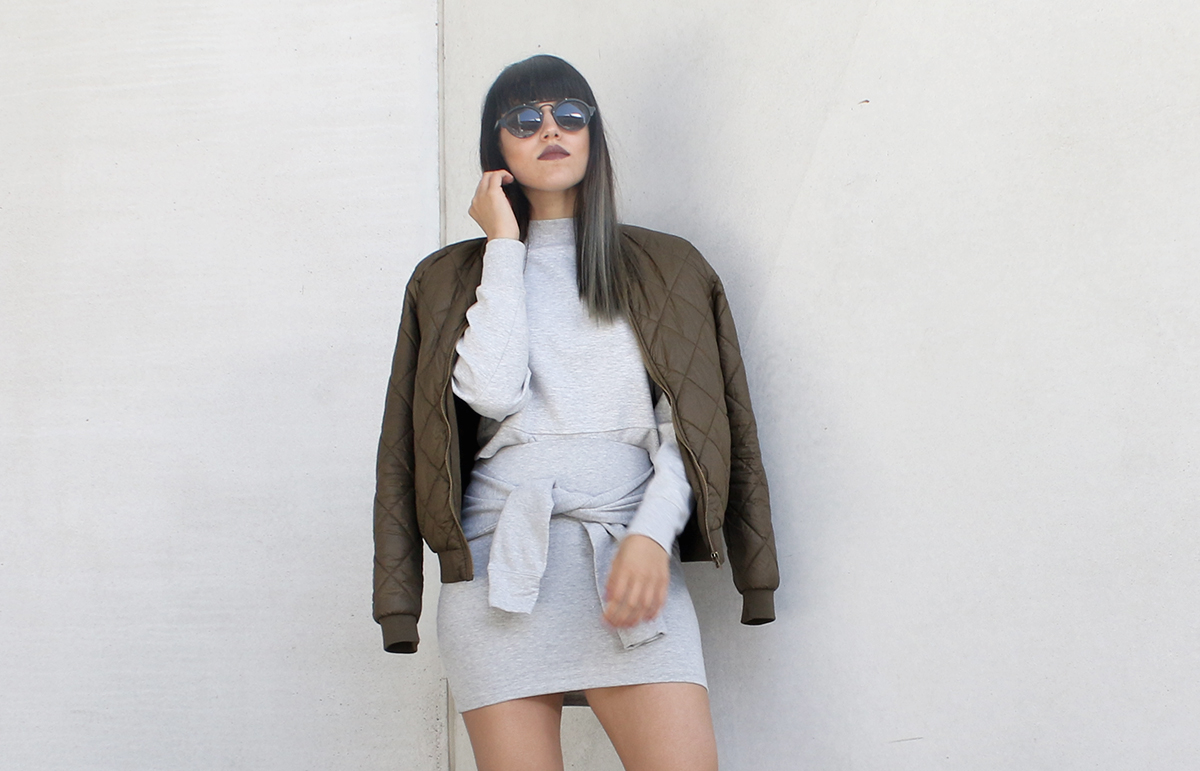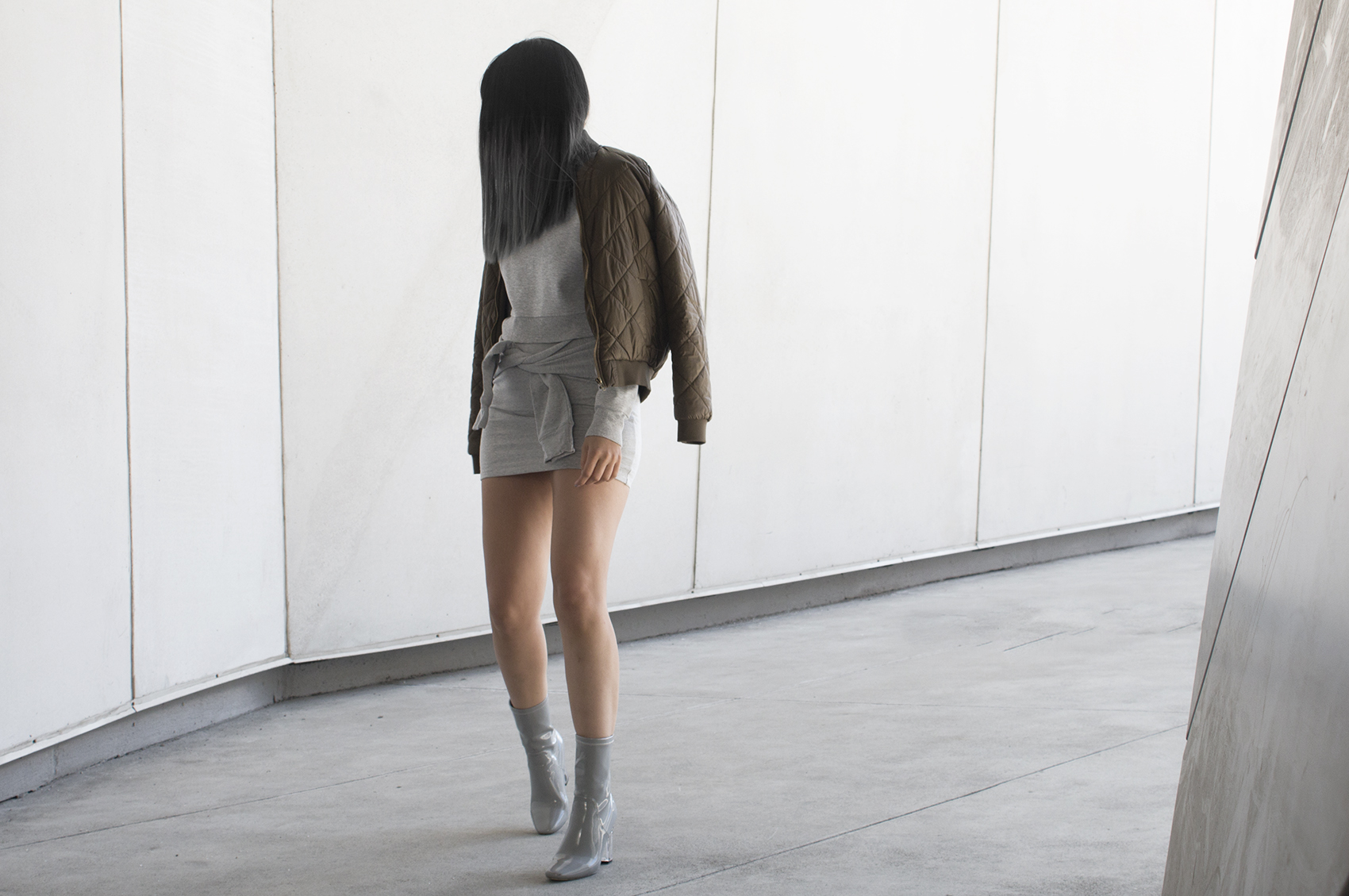 I've said it before and I'll say it again…one of the most foolproof ways of creating a bang with a look is doing tone on tone. Realizing my fav heather grey cropped sweater matched this skirt, I paired 'em together and voila – is it a dress? Is it a skirt and top? Who knows. What I do know is that grey and olive are one of my favourite combos, and that adding some texture via this quilted jacket was a good call. Oh yeah, and matching shoes-to-outfit is a fun touch (black doesn't count).
jacket: Romwe (here), boots: Public Desire 'Chloe' (here), skirt: Forever 21 (sold out, similar here), top: H&M
This is an excerpt from the article Olive + Grey which originally appeared on http://www.thebrunettesalad.com.