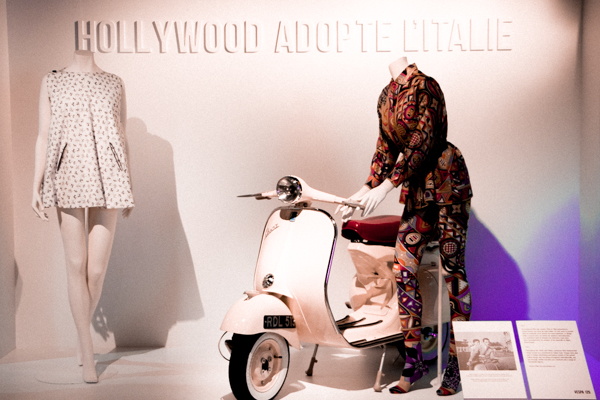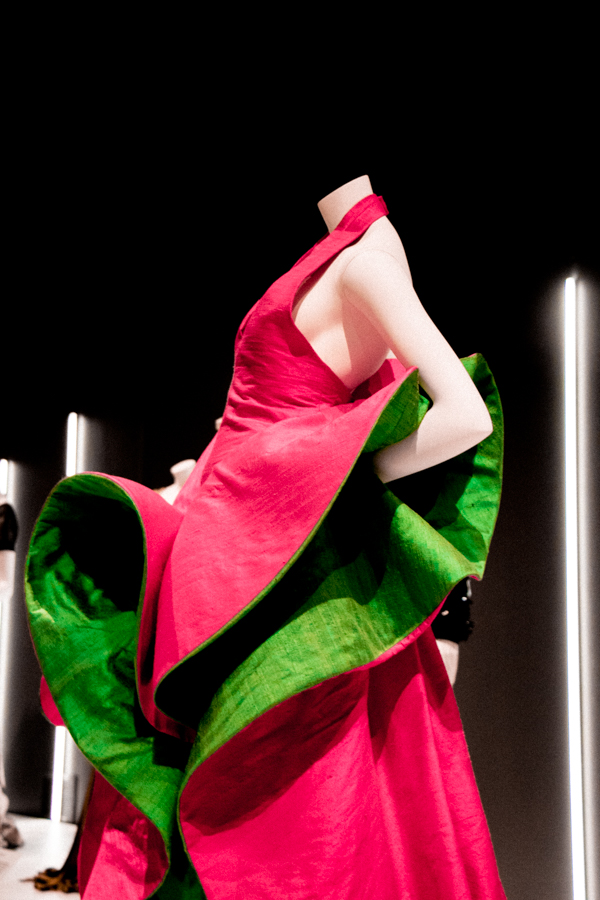 Organized by the Victoria and Albert Museum in London and sponsored by Holt Renfrew, The McCord Museum is house to an amazing exhibition titled Eleganza: Italian Fashion From 1945 to Today. You'll discover an overall history of key moments in Italian post war fashion. Divided in five categories The Birth of Italian Fashion (a showcase of the extravagant gowns seen at Italy's first internationally recognized fashion show); Hollywood and Celebrity (a dainty dress worn by Audrey Hepburn in the film War and Peace is on display); Tailoring (a sea of well-made and precise cut Italian suits); Made in Italy (in the 80s Italy was internationally promoted as a cultural hub and producer for quality and style. Luxurious labels such as a Fendi fur jacket illustrates that ethos); and Cult of the Designer (a sneak peek of the later is seen above with beautiful garments from Roberto Cavalli, Gucci, Versace, Valentino, and Armani to name a few).
The exhibition also displays accessories like a pair of killer metallic trim Dolce & Gabbana knee-high boots, along with iconic United Colors of Benetton ads, and a live screening of an interview with renowned fashion designers…
This is an excerpt from the article Visual Sneak Peek of Museum McCord's Eleganza Exhibition which originally appeared on http://ilikeiwear.com/style/.